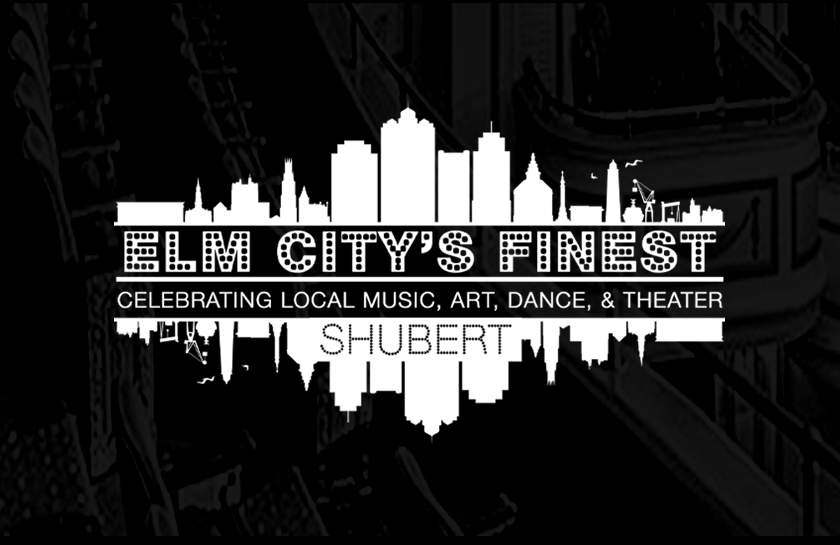 Elm City's Finest
Date

Saturday,

October

14

, 2023

Event Starts

7:00 PM

Venue

Shubert Theatre

On Sale

On Sale TBA
Event Details
Last year, Shubert Theatre launched a new initiative to recognize the unbelievable talent of artists within the city. Talent from nearly every artistic form—music, dance, spoken word, visual art—was celebrated on our stage and throughout the theatre. In addition to the accolades from those in attendance, we discovered that this city is bursting with talent to be recognized and celebrated. As we continue to showcase artists, each Elm City's Finest event is going to focus on an artistic discipline. We are delighted to return this fall to celebrate the outstanding singing talent within the city, and invite submissions from eligible individuals.
We are currently reviewing submissions and will post and update in the near future.
Prepare up to a 3-minute vimeo or YouTube video of you performing to be used as your

audition piece.

Video must be filmed in high definition.

No need to "slate" just state your name or artist name and the title of the song you're

going to sing.
All applicants will receive an email notification about the status of your submission.
Please check your spam folders! If you are selected, you will be asked to promptly
accept our invitation.
In order to be eligible vocalists must meet the following criteria:
Have to be a current New Haven resident.
Minimum age 16 years old
No more than 6 singers in a group. Instrumentalists accompanying the vocalist is OK.
Vocalists who are backed by tracks are eligible to apply.
Vocalists of all genres: RnB, Soul, Gospel, Rock, Jazz are welcomed to apply.
Explicit content prohibited. (We want non-vulgar/offensive music or lyrics.)
By filling out and submitting the application form, you are being considered for a spot on the Shubert's stage to perform live at the Elm City's Finest show.
Keep in mind that the information submitted in the application may be used in our marketing and publicity across all media types.
Please note: Application forms submitted after midnight on May 21, 2023 will not be reviewed.