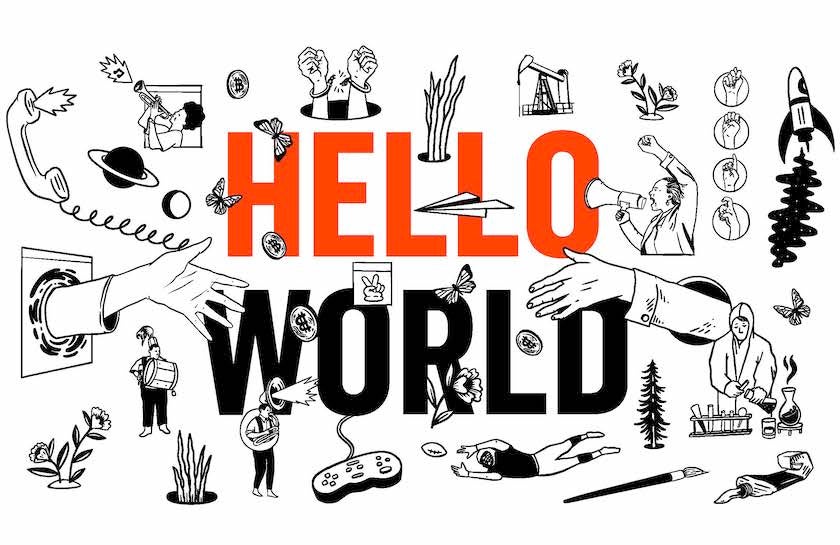 TEDxNewHaven
Date

Saturday,

June

11

, 2022

Event Starts

9:00 AM

Venue

Shubert Theatre

On Sale

On Sale Now
Event Details
TEDxNewHaven is an independently organized TED conference. Our theme, "Hello, World!," aims to drive speaker discussions towards society's profound repositioning of values, thoughts, and culture post-disruptive events. This year is an incredible opportunity to discuss innovation, various perspectives, radical ideas, and emerging leaders in our community and abroad.
TEDxNewHaven aims to inspire and challenge audience members to think about addressing socially relevant ideas. Our carefully curated speakers will speak on topics such as education, blockchain, green energy, Deaf culture, health policy, architecture, racial inequity, music, and more. TEDxNewHaven welcomes audience members from every discipline and culture who seek a deeper understanding of the world. We hope this conference encourages connection and empathy by fostering healthy dialogue between our attendees and the greater community.
In the spirit of ideas worth spreading, TEDx is a program of local, self-organized events that bring people together to share a TED-like experience. At a TEDx event, TED Talks video and live speakers combine to spark deep discussion and connection. These local, self-organized events are branded TEDx, where x = independently organized TED event. The TED Conference provides general guidance for the TEDx program, but individual TEDx events are self-organized. (Subject to certain rules and regulations.)
TEDxNewHaven is hosting its inaugural conference after a decade. Our new leadership aims to build a meaningful platform for our community. We are a non-profit, volunteer-led organization, dedicated to the mission of ideas worth spreading, community mentorship and TED values. Together, we aim to seek out the most inspiring and innovative solutions that go beyond limitations or labels, pushing boundaries to create the kind of world we all want to live in.
How Do I Print My Tickets at Home?
The print at home tickets will arrive in a separate email from tickets@capa.com. This usually comes 5-10 minutes after the order confirmation email, and it will have the tickets attached as a PDF file. Be sure to print all pages if there are multiple tickets in the order.
Because of the attachment from an unknown email, it can sometimes be filtered as spam or junk, so we suggest checking those folders. If the email with the tickets doesn't arrive after 24 hours, contact the Shubert Ticket Office at 203-562-5666, and they can re-send it or have the tickets held at the Box Office for you.
Please Read Our Covid Health and Safety Guidelines
Shubert Theatre COVID-19 Health and Safety Policy: Effective April 29, 2022
With the continued, ever-evolving situation of COVID-19 infection rates fluctuating regionally and in Connecticut, the Shubert Theatre will no longer require proof of vaccination or negative COVID-19 test to enter the building effective Friday, April 29, 2022.
The Shubert Theatre maintains its commitment to the importance of COVID-19 vaccination and creating a safe environment for its patrons. We will maintain our current face mask policy for all events and this will remain in effect until the end of June. Face masks are required for all patrons 3 years and older and must be worn at all times except while actively eating or drinking.
IMPORTANT TO NOTE:
Certain shows or artists may require additional COVID-19 protocols which include proof of vaccination and/or masks. We will include these requirements on our website as well as via email in the days leading up to the specific performances.
Should the Federal, State, local or health authorities issue further changes to policy in response to an increase in COVID-19 infection rates, the Shubert Theatre reserves the right to comply with such changes and recommendations, including the reinstatement of mask wearing and/or vaccination/test requirements.
If you feel sick or are experiencing any COVID-19 symptoms, we ask that you prioritize your health and the health of others by staying home.